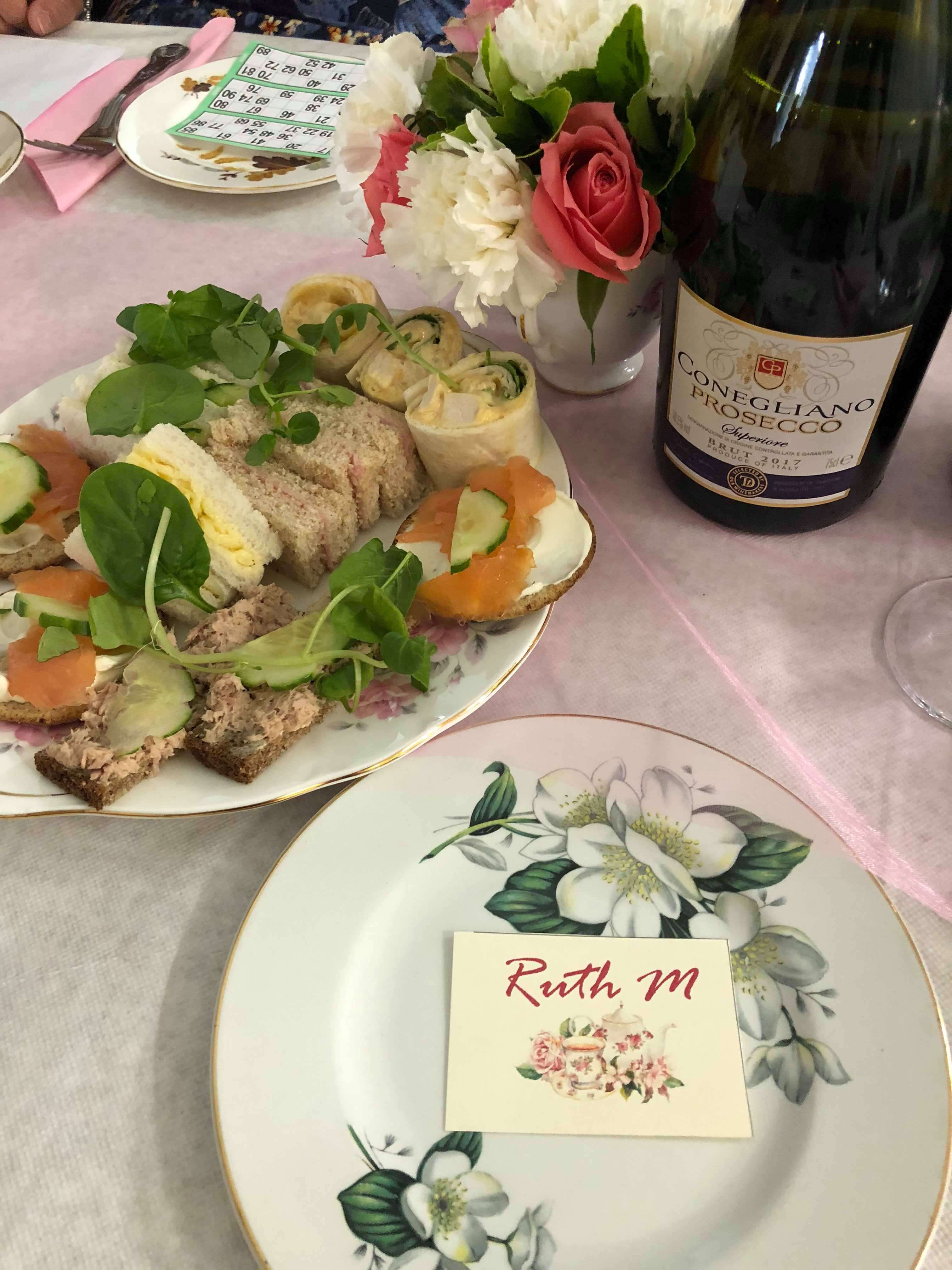 Vintage Hire Prices for 6 Person Place Setting
We provide everything you need for Afternoon Tea for 6 people as a complete set.  You will receive 6 Tea Cups & Saucers, 6 Side Plates, a Tea Pot, Milk Jug and Sugar Bowl, a 3 Tier Cake Stand and a Serving Plate, 6 Tea Spoons and 6 Cake Forks.
Prices are:
£20.00 for 1 set (6 people)
£37.50 for 2 sets (12 people)
£55.00 for 3 sets (18 people)
£70.00 for 4 sets (24 people)
£120.00 for 8 sets (48 people)
£200.00 for 16 sets (96 people)
£240.00 for 20 sets (120 people)
then £12 for each additional 6 person set.
Vintage Hire Prices for Individual Items
Tea Pot    £4.00
Milk Jug  £1.00
Sugar Bowl £1.00
Trio (Tea Cup, Saucer and Plate)  £1.50
Tea Cup & Saucer  £1.00
Side Plate  £0.50
Dessert Plate £1.00
Dinner Plate £1.50
Cake / Sandwich Plate £1.00
2 tiered Cake Plate  £3.75
3 tiered Cake Plate £4.50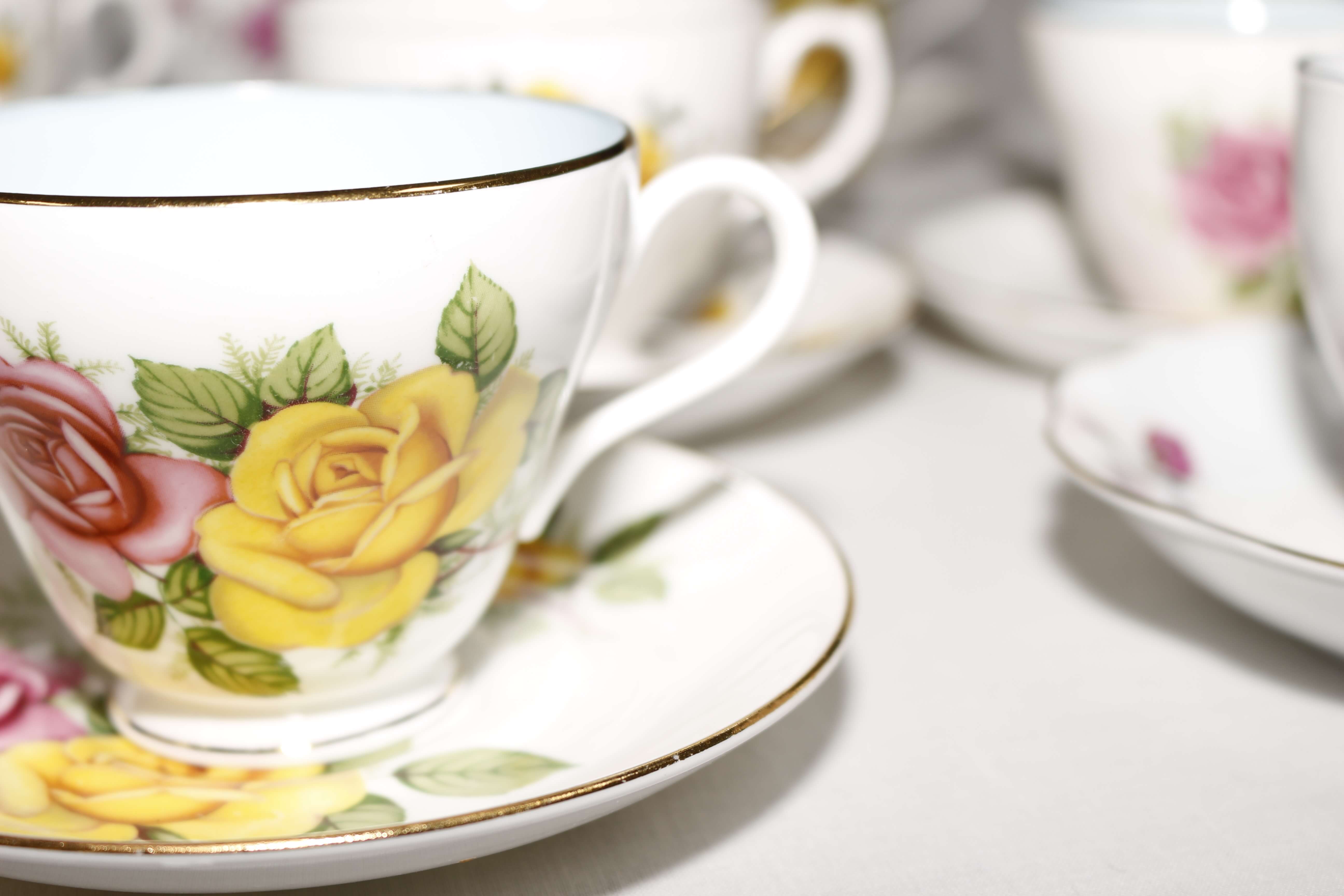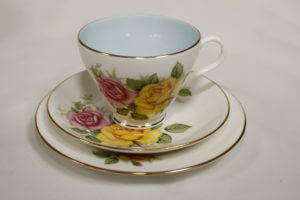 Where we deliver
We are based in Derby and deliver all orders over £50 within a 25 mile radius for free.  Orders under £50 or more than 25 miles cost 45p per mile.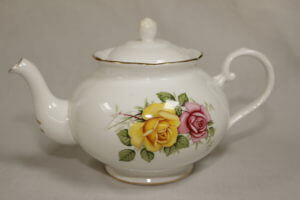 When we deliver
We will bring the China to you the day before, and collect the day after so that you can enjoy your event without worrying about the time.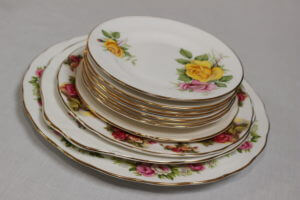 We do the Washing Up
When you are finished with the China, all you need to do is remove any food or liquids and repack in the boxes.  We will take care of the washing up!
Next Steps...
If you are looking for ideas for your event, or know what you'd like to hire, get in touch.  We'd love to hear from you!